Albert Anthony Broker Site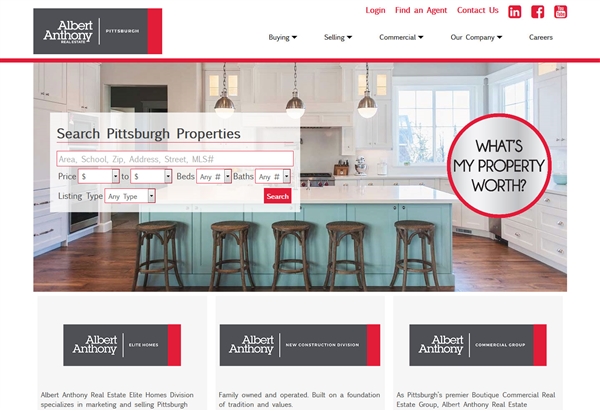 Improving your website doesn't have to be a time-intensive project. Sometimes a behind-the-scenes update can go a long way.
This was the case with Albert Anthony Real Estate. The brokerage had undergone a complete web redesign in 2015. As an agency intent upon using the newest technologies, they were eager to take advantage of our new ListingManager™ 4.0 upgrades, but didn't want to forego the design we had created for them only a short time ago.
Because they were an existing ListingManager™ client, we were able to carry over the design and styles of their existing site, but apply the ListingManager™ 4.0 technology upgrades.
While we were at it, we created a customized Agents section to take advantage of the excellent headshots the agency had recently commissioned.
Experience the full site design at www.albertanthonyrealestate.com.