IDX Websites for Brokers
ListingManager™ is a product line available to real estate brokers and their teams. This service includes customized web design, powerful search features, online marketing tools and access to digital marketing specialists for real estate brokers and agents.
Sleek and Powerful IDX User Interface


Your real estate website must be more than a placeholder. ListingManager™ websites are like agents that work 24/7, 365 to give a good first impression, help clients start their home-buying process, and demonstrate that your agency is the best choice for buying or selling property.
Simple, modern search feature with map-based search engine
Easy-to-use, intuitive interface with updates every 15 minutes
Professional appearance and increased online visibility
No clutter or distractions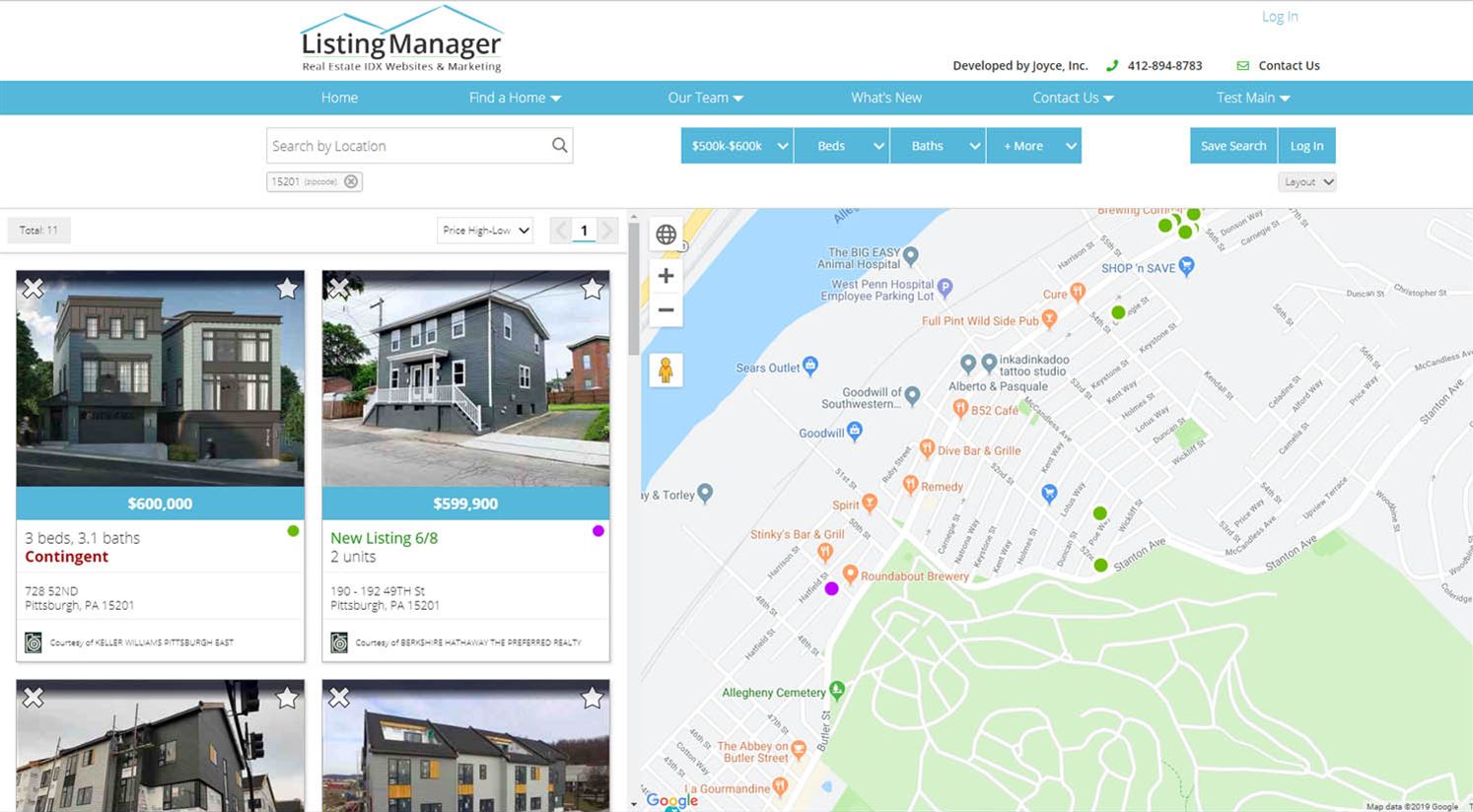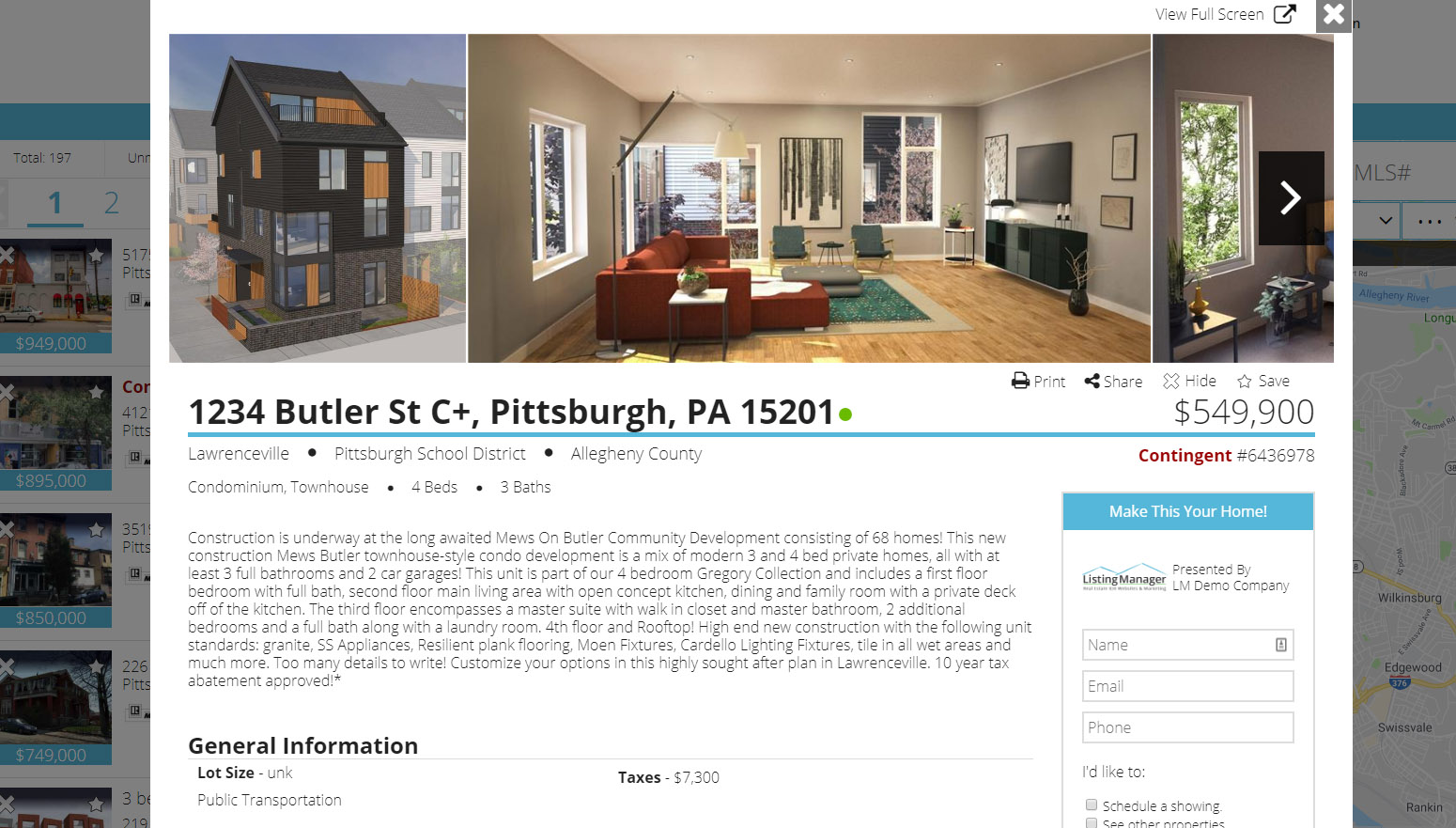 Mobile, User, and SEO-Friendly Design
All of our website are built with modern best-practices (we like to make people and Search Engines happy). Our in-house content writers and designers will craft your message into a web experience that works for your clients and for Google.
New sites are designed to be fully compatible with all devices and browsers
Page structure is optimized to give greater control over Search Engine visibility
Dedicated landing pages to help you target SEO for your area or specialty
In-house content specialists craft your message and sell your story
Improved Lead Conversion and Retention
ListingManager™ websites are filled with cues to convert users into motivated leads. Cultivate that relationship by viewing leads and users in the Lead Dashboard, then following up with confidence.
Capture more leads with increased calls-to-actions, onsite forms, and client logins
Leads can be managed via email or the Lead Dashboard
Users can save searches, and favorite or hide listings
Intuitive ways for users to contact you throughout the website
Greater trust from buyers and sellers that you're using the most advanced tools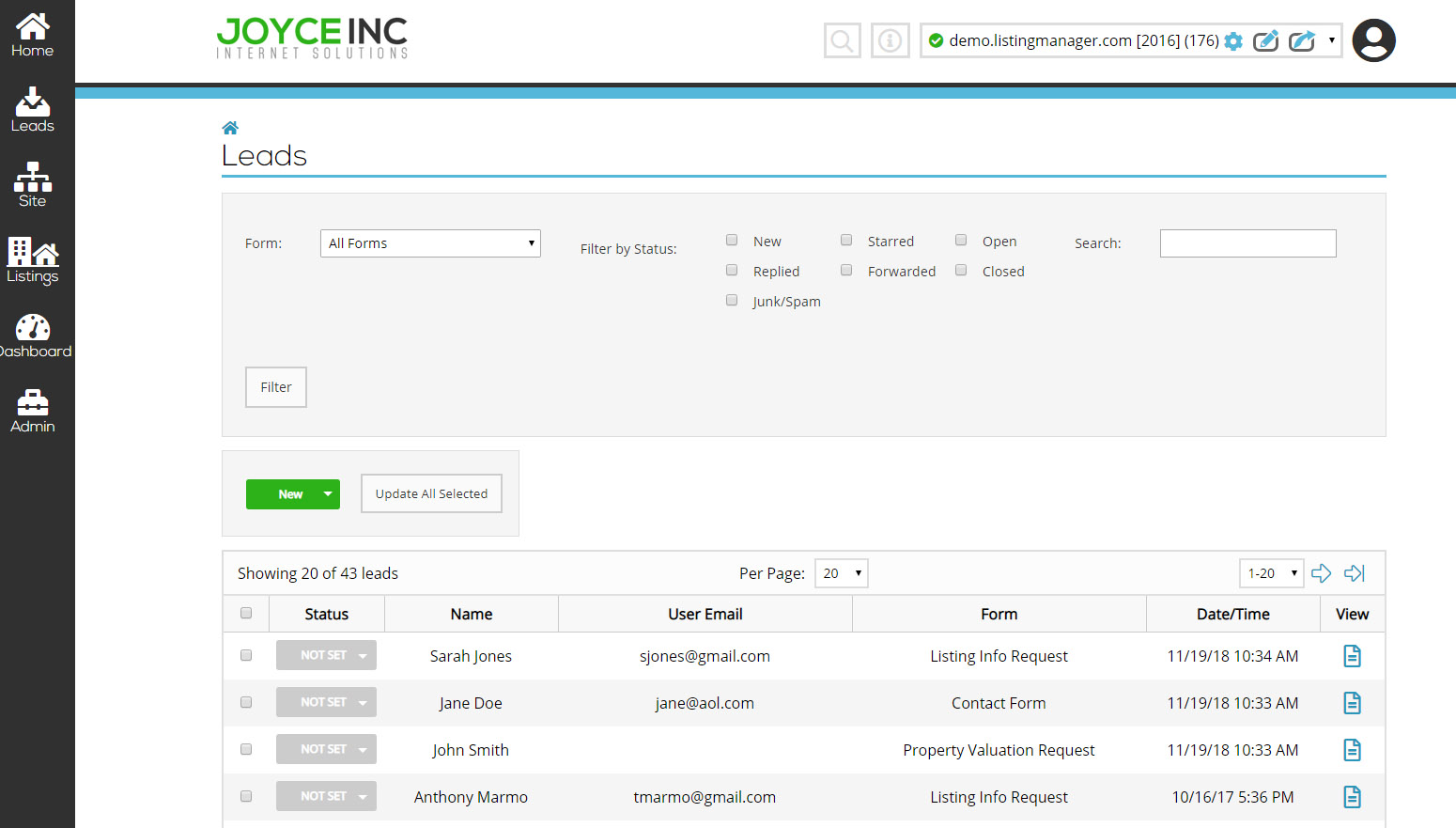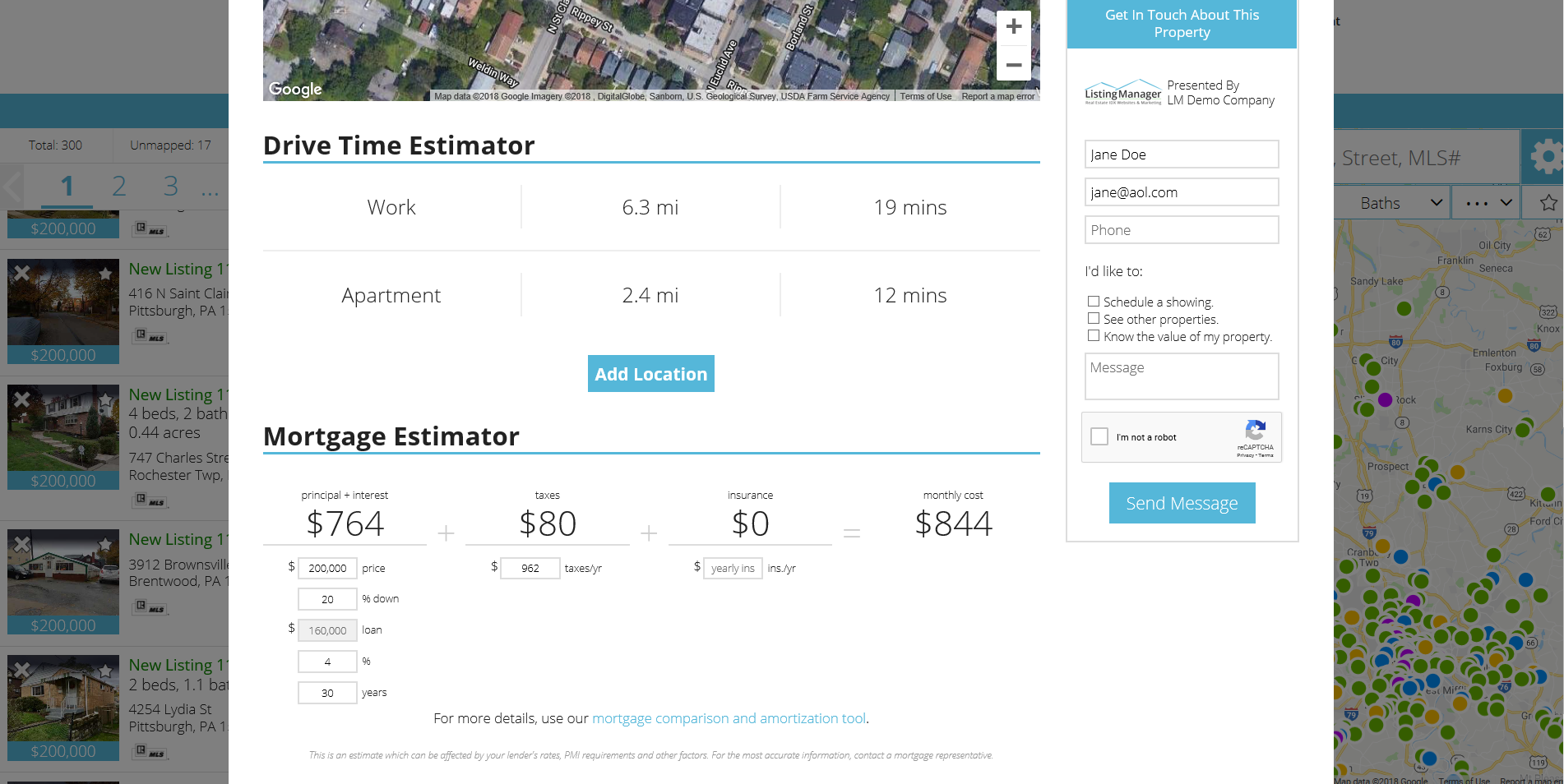 Features that Brokers, Agents, and Clients Love
We're all about making things easy. So we bake these handy tools into every ListingManager™ website for no extra cost.
Drive-time calculator on every listing
Mortgage calculator and comparison tool
Agents/Team page with a landing page for each agent
Control Panel where you can update content, listings, blogs, and agents
About Joyce Inc.
Joyce Inc. is a team of information technology and digital marketing consultants located in Pittsburgh, PA. The ListingManager™ line of products is designed to help real estate companies and agents add technology and an Internet presence to their business in order to compete in today's market. In addition to developing user-friendly and search-engine optimized websites, we provide IDX service for MLS searches, website hosting, digital marketing services, graphic design, database design and custom application development.



You've got to see it to believe it.
We'll set up a quick consultation, learn your goals, and get started on your new site. It really is that simple.