Agent IDX Websites
As a real estate agent, your online presence is your key to success. ListingManager™ IDX websites serve as the hub for your marketing strategy. Impress leads, streamline your processes, and put your best foot forward - just by working smarter, not harder.
How it Helps Your Buyers
Buyers are looking for the easiest, most straightforward way to see their options. Your new website will lay it all out in a customizable, interactive map. Everything they need - from a mortgage calculator to a drive-time estimator, will be right there for them.
Simple, modern search feature with map-based search engine
Easy-to-use, intuitive interface with updates ever 15 minutes
Simple ways to save, hide, and request more info
No clutter or distractions (such as ads from other Realtors)
Offers easy ways to contact you throughout the site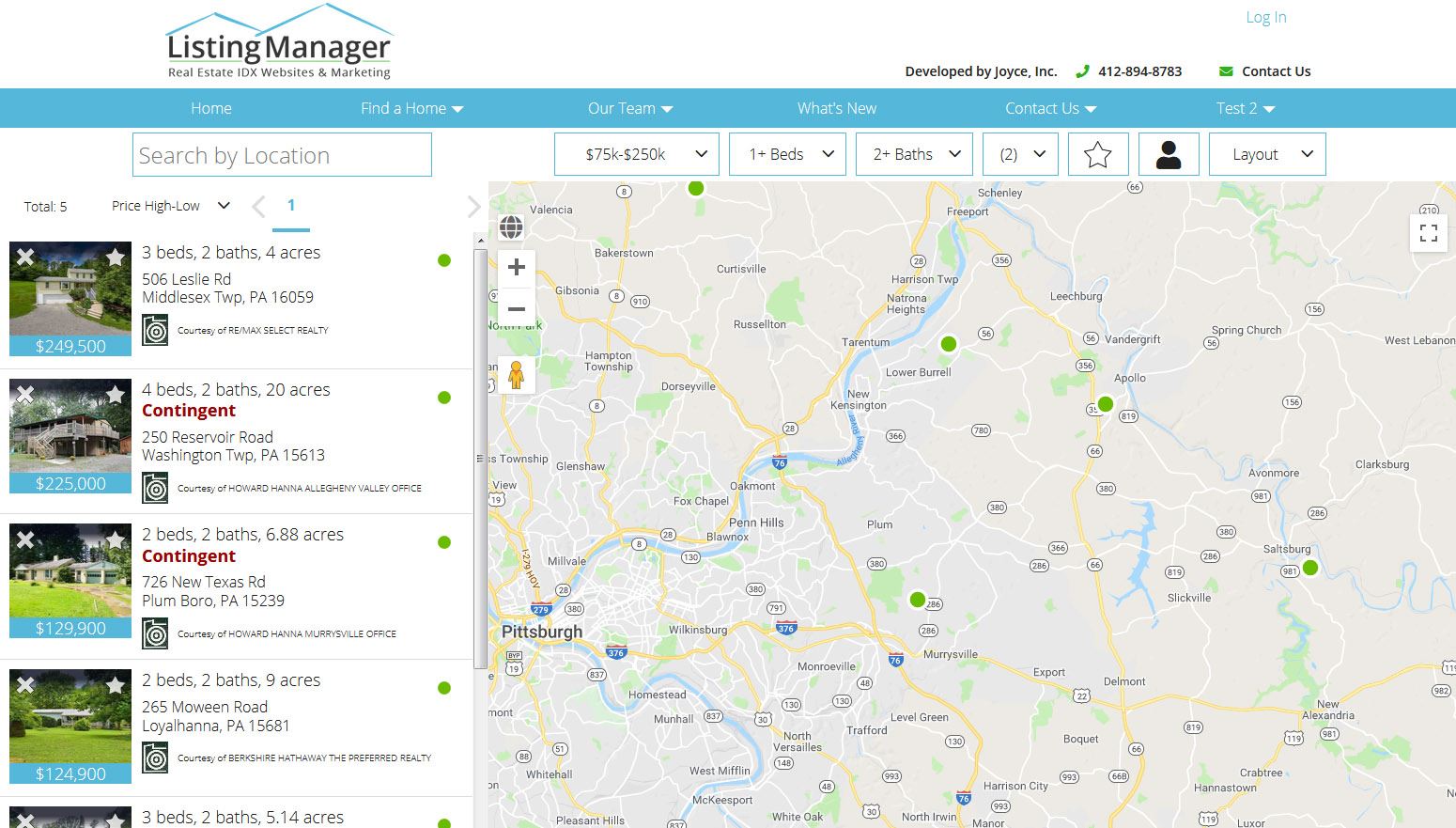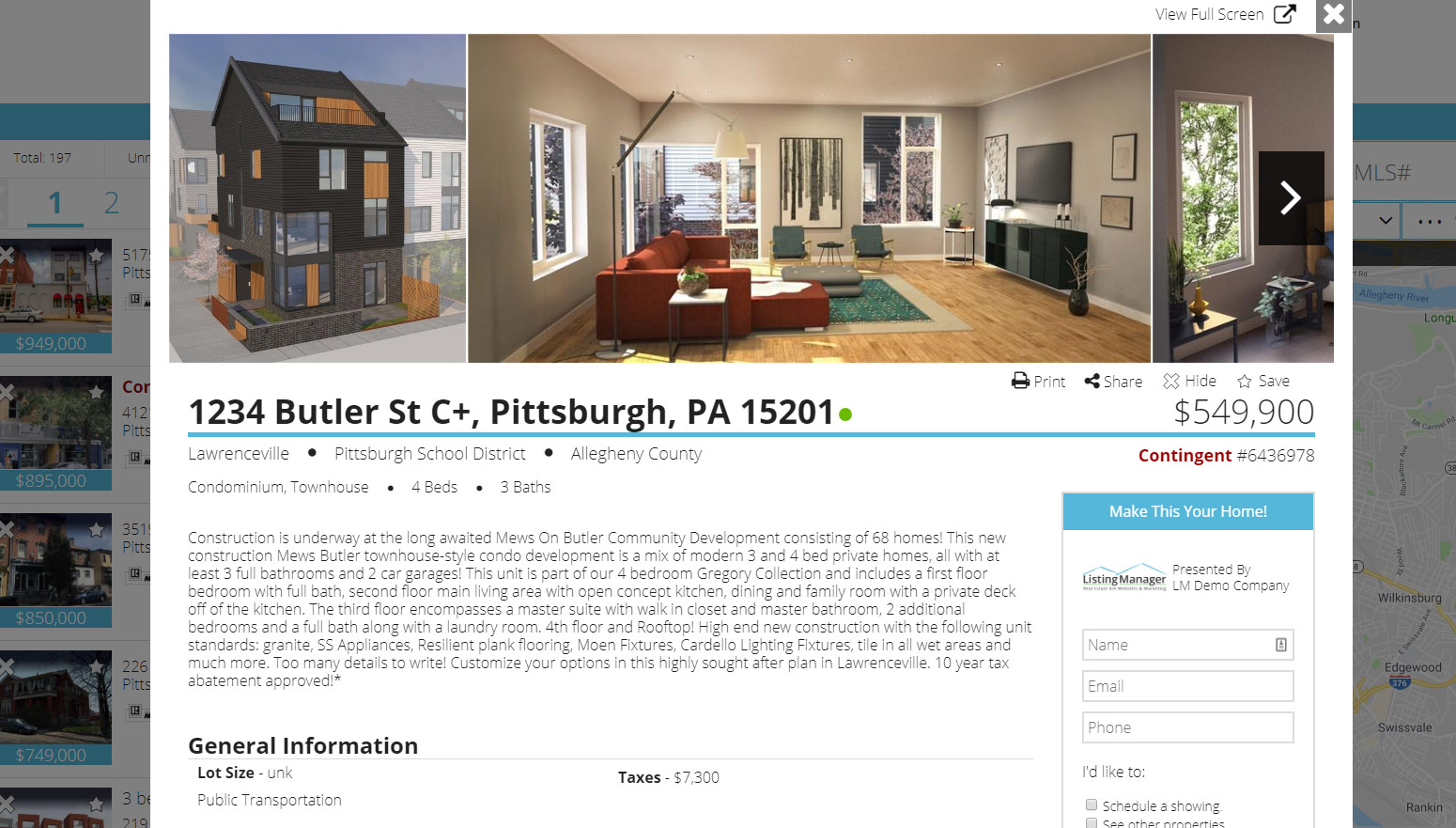 How it Helps Your Sellers
Sellers want to make sure their listing will be visible and professional. Seeing the listings on your website gives them confidence that you know how to get their listing sold fast and for top dollar.
Your professional online presence assures them that you're the right agent
They see their listing displayed beautifully and prominently online
They get links and printables to spread the word about their listing
They keep an eye on comparable listings in their area
How it Helps Real Estate Agents (you!)
ListingManager™ automates and organizes as much of your process as possible. Because it gives so much power to your users, you'll have less manual work to do - saving you time and energy. And of course, capturing leads is the name of the game, with tasteful CTAs throughout your site.
Built in lead-gen features turn users into your clients
Leads go to you, not some "featured agent"
Easy-to-use search and other features cut down on your work
Content pages help you tell your story and showcase your success
Lead Dashboard lets you see all contact form submission statuses
Serves as the cornerstone of your marketing plan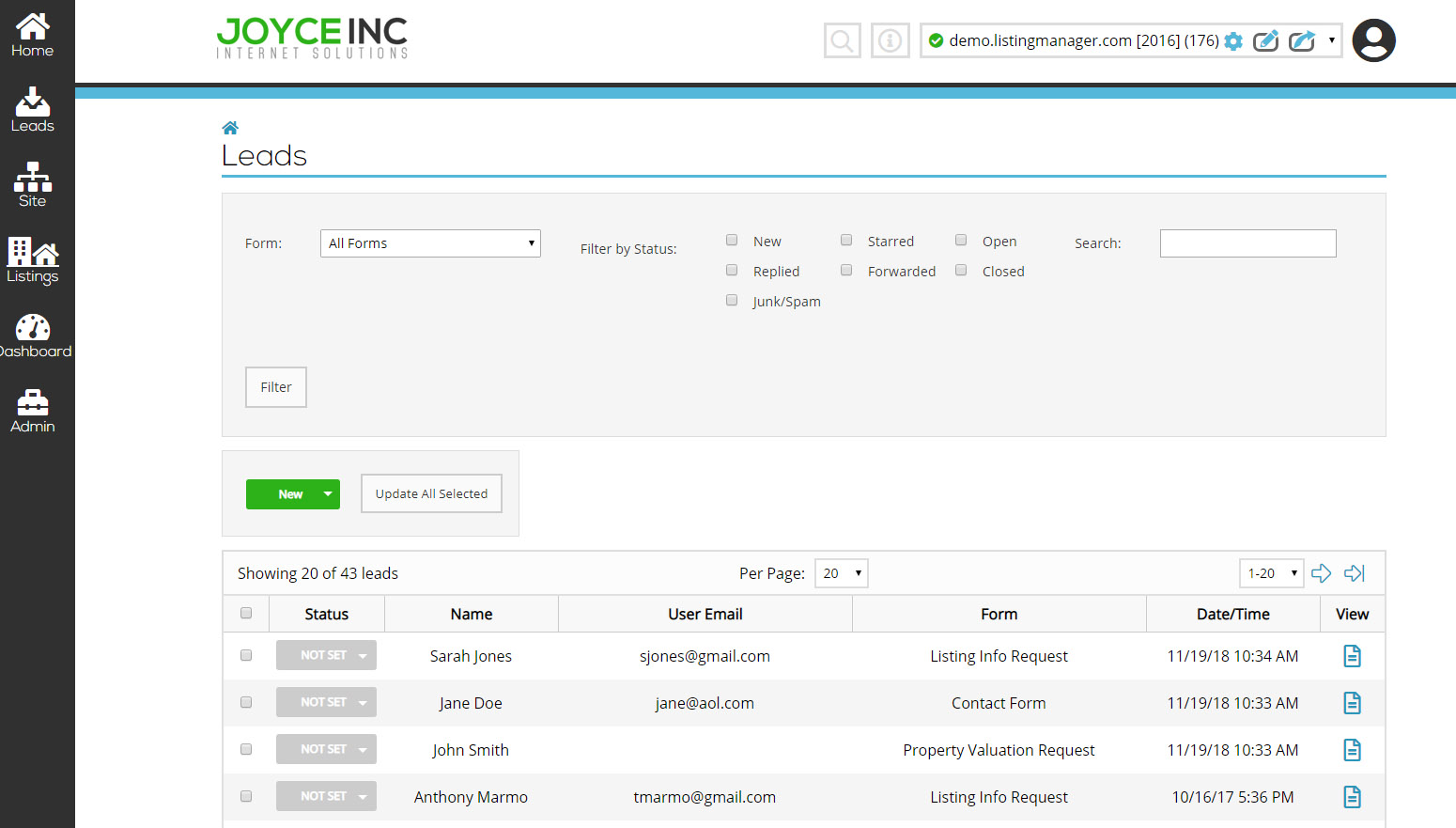 Get started with a demo of ListingManager™.
Check it out. Fall in love. Get your website. It's that quick and painless.