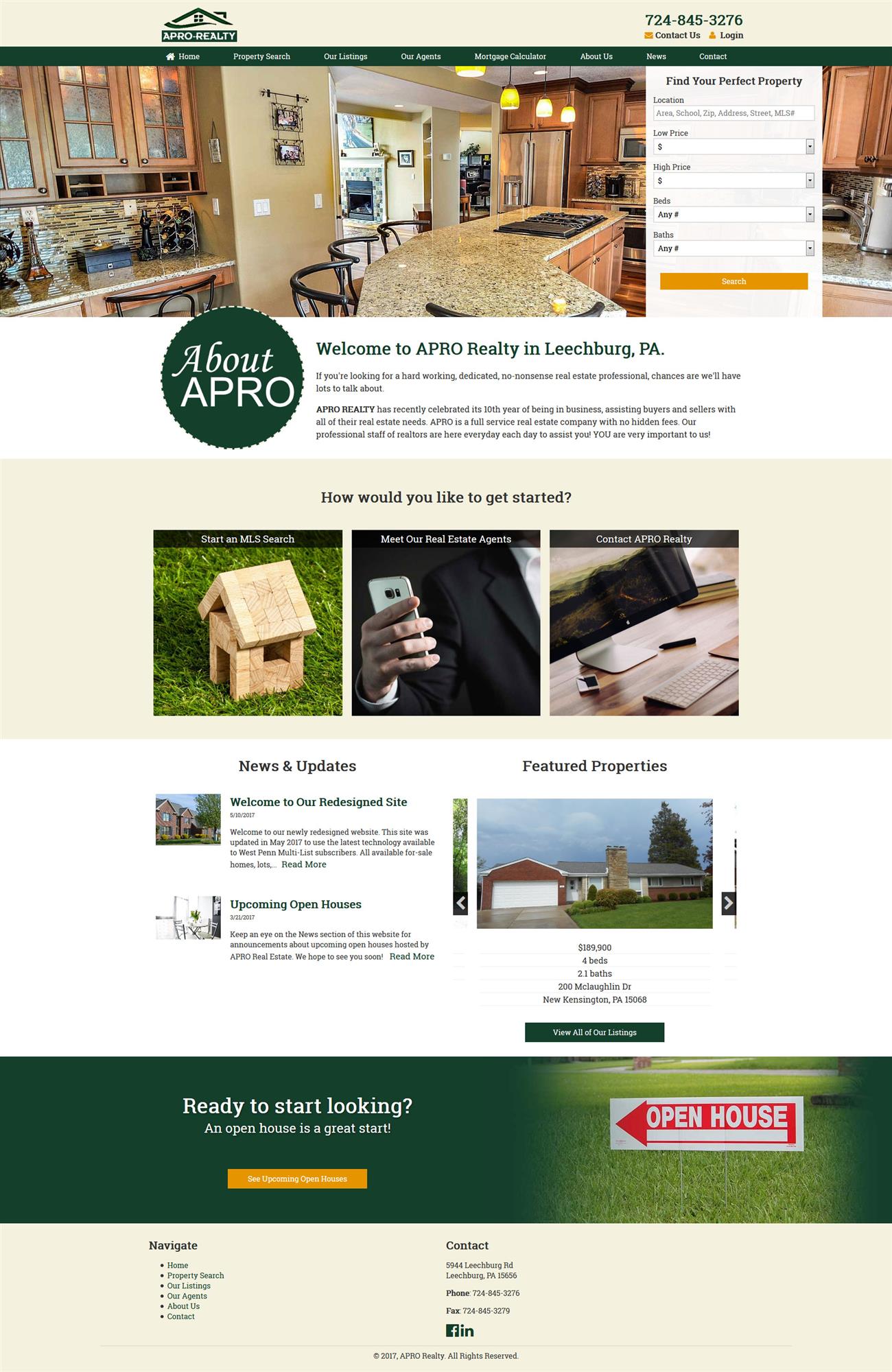 APRO Realty has been a ListingManager™ client since 2008, but their original site was designed before mobile-friendliness was a necessity. They asked for their site to be modernized, and were impressed with how many improvements and new features were available by upgrading to ListingManager™ 4.0.
The APRO team find their onsite Mortgage Comparison tool especially useful. Their old site had a simple mortgage calculator, but now the agents are able to compare up to three mortgage variations side-by-side and calculate amortization with one click. Single mortgage estimates are also featured on every property listing to make the home buying process even easier for their clients.
A blog will also be kept updated with information about the housing industry, as well as announcements about upcoming open houses.
The new APRO Realty site takes advantage of the following ListingManager™ 4.0 benefits:
A fresh, modern mobile-friendly design
An easy-to-use, map-based property search page, showing all properties available in the West Penn Multi-List
Multiple call-to-actions and forms driving users to contact the agency and become active leads
An onsite blog to help drive traffic and keep clients updated
Easy "share" buttons to make posting listings to social media easier
Experience the full site at www.aprorealty.com.