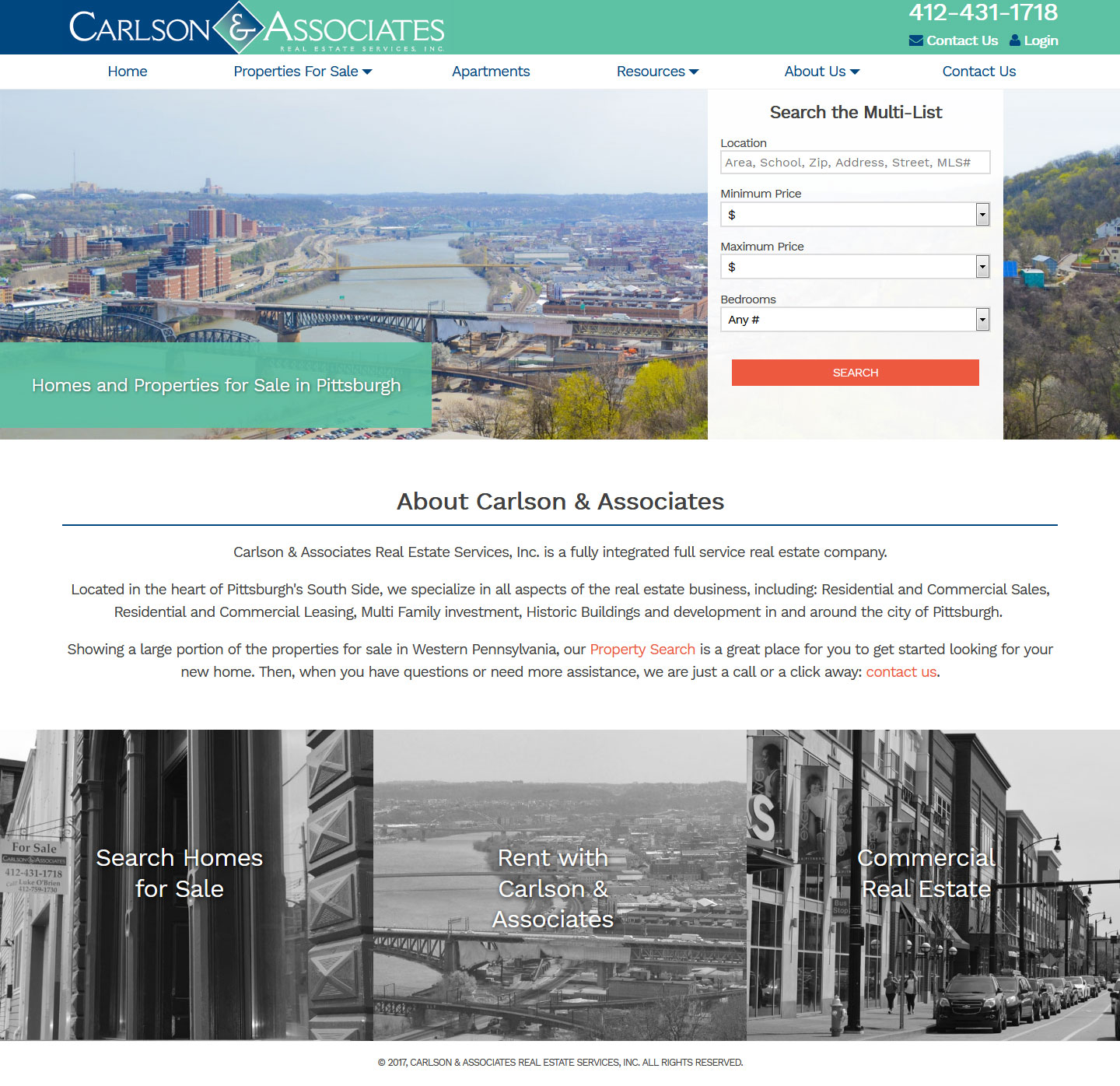 Carlson and Associates has been one of our longest-standing clients. We had designed their website in 2006 on the original version of ListingManager™. Though the technology still worked, they were ready to modernize the appearance and functionality of their website with an upgrade to ListingManager™ 4.0.
We used homepage space to funnel users into three categories based on their goals: home buy, renting, or commercial property. The site also features custom photography of the South Side to support these three real estate specialties.
Carlson and Associates enjoys the following benefits from upgrading to ListingManager™ 4.0:
Mobile-friendly design
Improved user experience at all points
Modern map-based IDX featuring all West Penn Multi-List data
CTA forms on every listing, with leads being sent to the broker
Redesigned rental listing pages
Multiple pre-defined quick searches to help guide users in their property search
Custom photography of their primary service area, the South Side
View the full site at www.casouthside.com.