ListingManager™ Release Announcement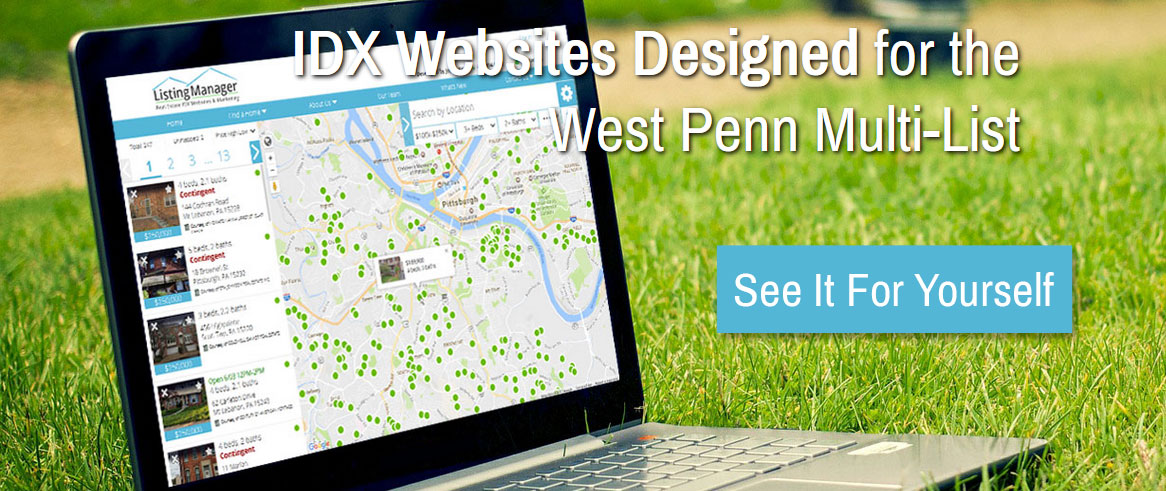 Way back in 1999, our very first client was a real estate company. To meet their needs, we developed an IDX for West-Penn Multi List subscribers called ListingManager™. Over the years this IDX program has changed and evolved, with small improvements in each new version.
Now, we're ready to release ListingManager™ 4.0, the most comprehensive update yet. We have completely redesigned the interface of this tool to feature a map-based search. Now, realtors and brokers in Western PA can have a cutting-edge, user-friendly website that allows clients to browse the entire housing market right on they agency's website.
ListingManager™ 4.0 is fully mobile-friendly. The new IDX user interface is modern and streamlined, and we've included lead conversion and retention features, just to name a few of the improvements. We're also now able to offer agent websites with the full IDX search.
Our current real estate clients are getting first access to ListingManager™ 4.0. We'll be reaching out to offer demos and consultations. New potential clients are encouraged to check out www.listingmanager.com for more information about becoming a client and getting your own custom ListingManager™ 4.0 IDX website. Call us at (412) 894-8783 or request a demo online.