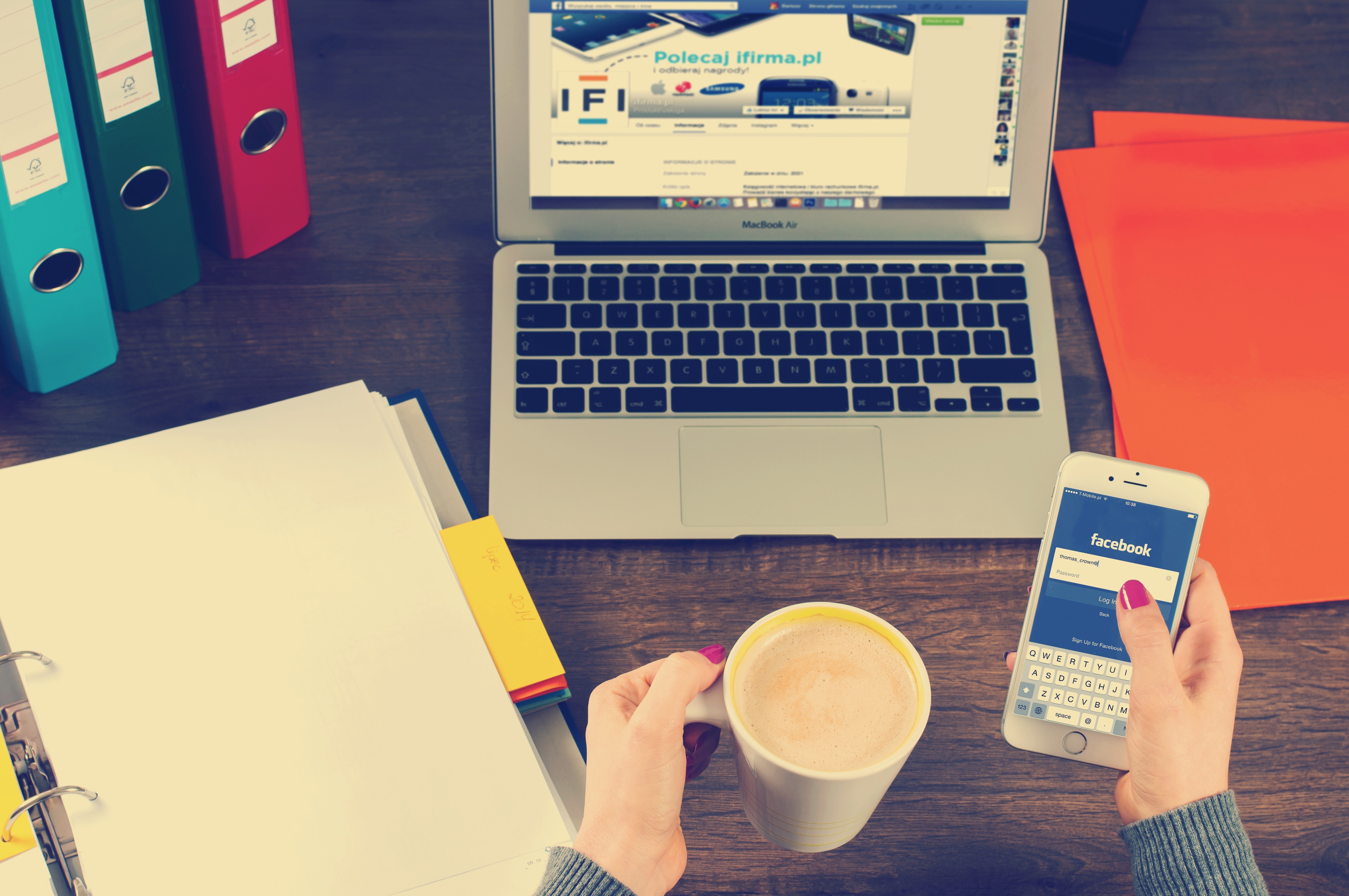 Tracking your social media performance helps you better understand your audience.Checking your social media stats regularly is important for your real estate business. Why? Because these insights are powerful and provide you with useful information like how to create better content, what your best social networks are, and help you to understand your audience better. Did you know social media is regarded as one of the best tools to generate high-quality leads for realtors?
Keeping track of these metrics is much more than glancing at your earned likes and comments on a post of a newly listed home you put up a couple days ago. Just like any other form of advertisement, tracking your results is crucial to understanding if your efforts are paying off. This helpful guide will walk you through which metrics to track, what they mean, and how you can use those insights to improve your social media strategy.
Get Familiar With Analytic Tools on Each Social Media Platform
Each platform (think Facebook, Twitter, and Instagram) has analytic reporting that is free and always viewable. This is a big plus if you're trying to beef up your social media presence as a new agent and don't have a big budget. To find insights on Facebook, go to your business page and click Insights at the top of the page. For Twitter, simply go to analytics.twitter.com to access data insights about your Twitter page. Last, but certainly not least, Instagram analytic reporting can be a bit tricky.
Unlike Facebook and Twitter, Instagram insights can only be accessed through the mobile app and not desktop. To get there, tap your business profile in the bottom right corner. Once you're at your profile, tap the menu in the top right corner and select "Insights." Another pain about Instagram is you'll have to check in weekly if you want to collect data on your performance. Insights are only displayed one week at a time and then they are gone. So make sure you're monitoring and collecting stats once a week!
Reach? Impressions? What?
Now that you've accessed insights on each platform, you may be a bit overwhelmed and confused about how any of this can help you. There are so many metrics and numbers, how do you make sense of all this? To help you out, we've given you a handy guide for seven metrics to track and what they mean.
Total Number of Posts: how many posts are you publishing a month on your real estate pages? Keeping track of the total number of posts will help you understand if you're posting consistently, too much, or too little.

Page Visits: how many people are visiting your page? You obviously want to see an increase in this metric so you know people are finding your page!

Impressions: each time your content is viewed by a user, this counts as an impression even if they didn't engage with it (think likes, comments, or shares.) For example, you may have just posted a listing of a stylish condominium that is perfect for a working single. A few people saw the post, but they didn't take any further action. This counts as an impression. You want your content to be viewed as many times as possible, so having a high impression count is ideal. Keep in mind your posts can be viewed multiple times by the same person.

Reach: (not to be confused with impressions,) is the total number of unique accounts that saw your content. Think of it as how many potential homebuyers are becoming aware of your real estate business. You also want this metric to be high so you know your content is being discovered.

Engagement: the metric you're probably most familiar with. Likes, comments, views, and shares all count as engagement. It measures how interested people are in your content. Some platforms give you a total number of engagements like Facebook. Twitter will give you an engagement rate for each post within a reporting period. Instagram calls engagements "interactions" and aggregates them like Facebook. To get a better idea of how your content is doing, learn how to calculate the engagement rate on each platform.

Net Followers: tracking your follower growth is important because you want to know if your content is luring new users to your page or if it's turning people off and causing them to unfollow you. It's easy to go overboard when so many new listings are popping up and you want to showcase them. But you certainly don't want to overdo it and post too much! Calculate your net followers by subtracting the total number of new followers from from the total number of unfollows. You should do this every month in order to understand your audience growth.

Response time: this metric is unique to Facebook but is very useful. How long does it take you to respond to messages from leads? Trying to reduce that time shows you care about their questions and will improve your chances of connecting with someone who is interested in working with you. If you maintain a consistent response rate of 90% or more and respond to messages within 15 minutes, you get a "very responsive to messages" badge on your Facebook page. How cool is that?
Now that you have a basic understanding of which metric means, you can start logging stats for each of them in a report.
How to Keep Track of Social Media Stats
Keeping a log of your social media stats is just as important as monitoring them. Consistently reporting on your performance each month will give you insight into how your content is doing over a longer period of time and can provide you with some valuable information like which content seems to be getting engagements and what content only brought crickets. Get this handy social media reporting template and start tracking your social media stats on each platform!
Using Insights to Improve Your Social Media Strategy
You've started tracking your social media stats, nice! But you may be wondering what to do with this data or what the next steps are? This is the time when you start to analyze your data and do some critical thinking. For instance, you may notice that you're reaching more people with your link posts to property listings on your website, in which case you'd want to post links more often. On Instagram, you may find that your content is getting a lot of impressions but you're hardly seeing any engagements. This could be an indicator that the content you're posting isn't resonating with your target audience.
Bottom Line
While it may seem intimidating, keeping track of social media insights is super important for growing your presence online and promoting your real estate business. With the right reporting tools, consistency, and critical thinking, you can take your social media strategy to the next level. Getting serious about monitoring your social media stats will help you to determine if your efforts are effective and will help you to improve your content!