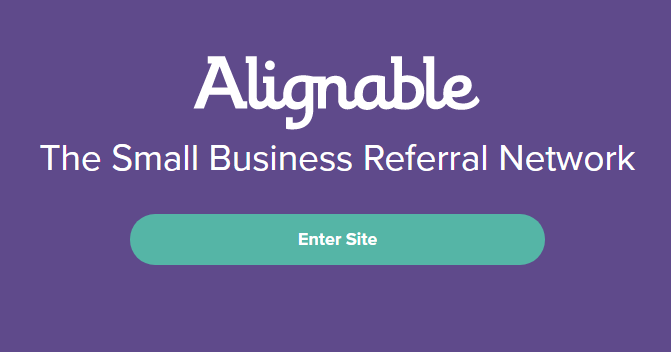 A few years ago, I got an email from an acquaintance with the subject line, "Customer Referral." The email said that his acquaintance wanted to connect on Alignable to refer business to me. I had never heard of Alignable, and I hadn't talked to this person in years. I wasn't even sure he knew what my field of work was, so I was a little suspicious that he would be thinking to send business my way. On top of that, the email was formatted as plain text with a big blue link in the middle - I've been around the block enough to know not to click links in strange emails, so I ignored it.
A year later, I got the exact same email from another acquaintance. It was someone I had never met in person, and may only have been CC'd on an email chain. I ignored this email too. But when I started getting more and more - often from people I hardly knew - I decided to look into this Alignable thing.
Alignable was released in 2013 as an online network for local businesses, like a LinkedIn/Facebook hybrid. The intent was to encourage business owners to network and refer business to one another. Think of it as an online Chamber of Commerce.
As a web and digital marketing agency that specializes in both real estate and local businesses, I thought it might be worth a shot. Our business thrives on referrals, and I know many of our real estate clients also rely on referrals and networking. So I decided to jump on the bandwagon.
The first thing you need to know is that, when creating a profile, it's really about your business, so put your most professional self forward. Also, when you create a new account, you're also creating a new business profile (unless you're being added to an existing business). Check with your agency and make sure you're not creating a duplicate. If you just want to be set up as a user of an existing company, the company's page admin has to invite you. I mention this as a word of caution, because our president Mike and I both set up a business profile for Joyce Inc, so we've got duplicates. Oops!
The account and page setups are pretty standard: name, contact info, photo uploads. But here's the part to beware of: after you've provided your personal info, Alignable suggests that you invite everyone you've ever emailed to join you on Alignable. Everyone. This will include other agents, your clients, that one crazy client you swore you'd never speak to again, the Customer Support person you emailed once to recover a password, your grandfather's uncle's neighbor's cat... Alignable requests permission to pull your entire contact list and send a message to every single email address.
Luckily, I saw the "deselect all" button before I accidentally spammed thousands of people. After unchecking that box, I meticulously went through the list and selected the people I thought might actually be interested!

Despite my selectivity, I still got an email from a client saying, "Hey, did you get hacked or is this really you?"
Once you've connected with businesses you know, you can go through and write recommendations for these businesses. Hopefully they will do the same for you, as this helps build out your profile and increase your page's visibility.
But once you've gotten through the initial setup phase, you start to see the potential for growth. Like a big networking meeting, Alignable presents opportunities for you to connect with other businesses. There's an online forum, a private messaging feature, and a community event calendar. Here's a look at the site's navigation once you're logged in: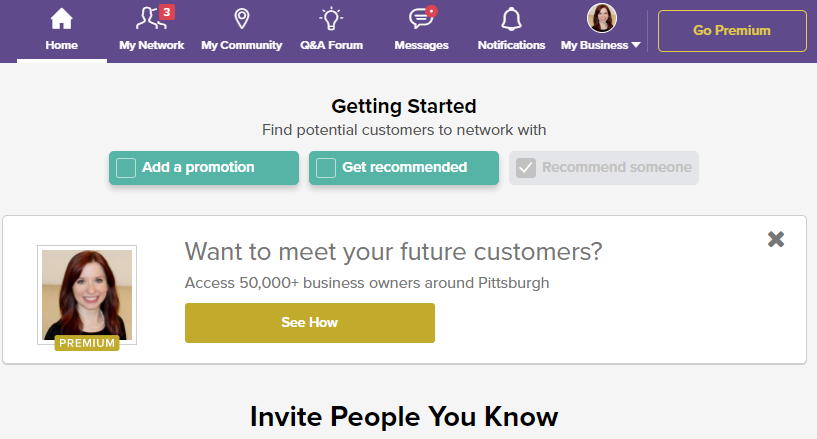 Not sure where to start? There's a section called My Network. It presents other users in the following categories. I'm a big fan of the "Page Visitors" section, because it allows you to see who peeked at your profile. This is a great opportunity to strike up a conversation with someone who may be in the market for the service you provide.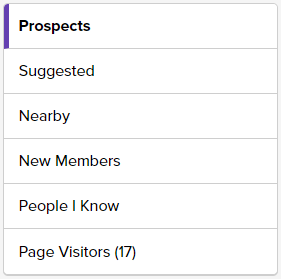 I'm also a big fan of the newsletter, called The Local Spark. Each edition contains upcoming events, business-to-business recommendations, and local discussions. This is a chance to get your business' name into the inbox of other users for free. The one in Pittsburgh, for example, gets sent to over ten thousand businesses. Free marketing!
Alignable is free, but there are premium features. The free account consists of a connection radius of 2 Miles (reaching as many as 500 businesses), 10 monthly Connections, and an Optimized Profile Page. With the paid versions, you get more Connections and a larger reach. Click here for Alignable pricing.
So how can you get value out of Alignable? Participate! Get involved in conversations, work to build out your profile, and give recommendations for other businesses. I wouldn't call Alignable an advertising platform, so don't try to sell yourself. Instead, prove your worth by adding value to the Alignable community and being a resource when real estate questions come up. The more other users see you, the more likely they are to connect with you and do business with you.
So what about generating business? I'll be honest, I haven't taken my own advice yet. I've only been lurking on the site, and not actively participating. So while I haven't gotten any leads for a website or digital marketing project, I do think that if I tried a little harder, I could at least generate some prospects.
For real estate, remember that business owners are also consumers. The users on Alignable might want to talk to you about property management services for their business, but they might also want to buy/sell a house. Alignable is a great way to get in front of more people and stay top-of-mind.
Bottom Line
With Alignable, you'll get what you put in. Seek first to help other businesses by answering questions and providing recommendations. That good karma will come back to you. This social media platform is still relatively fresh and uncluttered, so jump in before it gets over-saturated. But whatever you do, don't let Alignable spam your entire email list!