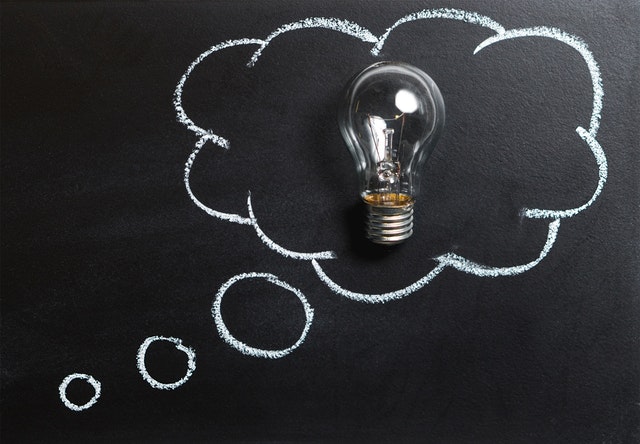 Have a question? Ask kr@joyceinc.com.There is no shortage of ad platforms for real estate agents to dabble in. It seems like every time you turn around, there's another new platform promising to drown you in leads.
Robyn P., an agent at Long and Foster Real Estate in Bethesda Maryland, expressed her confusion and asked us to break down the pros and cons of some of these platforms. She asked us to explore "the pros and cons of Yelp & Google marketing to attract new customers. Maybe include the Next Door app too."
In fairness, we have not run ads on NextDoor, Yelp or Zillow for our clients. We have done a ton of research before recommending that they invest their ad spend elsewhere. But in the spirit of honesty, we have not actually had first-hand experience with those three platforms.
Before starting to run ads on a new platform, ask yourself, would YOU actually use this to find a service? That's a good litmus test to determine if real buyers and sellers would use this service, or if it's just a black hole for you money.
Yelp Advertising
Yelp is a listing and review service for businesses. It's biggest in the restaurant space, but there are listings for just about any business you could think of - flight schools, garbage companies, and yes of course, real estate companies.
What You Should Do: We do recommend that agencies start or claim your Yelp listing! There's a good chance they've already started one for you, so make sure you claim ownership. Once it's yours, fill out the full profile info (hours, website link, logo, description) to make it as appealing and useful as possible. This counts toward your website's organic SEO.
Once your profile is complete, invite happy clients to leave reviews on Yelp. Just make sure you have a good handful of 5-star reviews on Google first - that should be the focus of any review acquisition, followed by third-party platforms like Zillow or Yelp.
A Word on Ads: Yelp has a terrible reputation. We've dealt first-hand with pushy sales reps, and there have been numerous reports of them manipulating reviews and star ratings. Based on the anecdotal stories we've read, it sounds like real estate agents don't get a lot of leads from running ads on Yelp. So we would give a hard "pass" on Yelp ads. If you do want to give it a try, make sure you're not getting locked into a long-term contract.
That said, Yelp can still be a source of leads if you nurture your organic listing and get lots of good reviews! You'll eventually float to the top without paying a dime.
NextDoor for Real Estate Agents
NextDoor is a hyperlocal social media platform. It's based on neighborhoods, so you can only interact with the neighborhood where you live (verified by address). People use it to discuss local issues, promote events, seek advice, and sell things (yes, like houses).
What You Should Do: Get in there and be active! Answer questions, provide advice, and be a resource to your community. But be extremely careful about disclosing that you're a realtor. I know it's unfair, but agents have actually gotten banned for "self-promoting." I think that's absolutely ridiculous, but the culture of NextDoor is so anti-sales that you really have to blend in. Make yourself a member of the community first and foremost. Just don't attach REALTOR to your screenname. And don't try to join a neighborhood where you don't actual live.
Also, be aware that each neighborhood has its own culture. Some are super welcoming and open. Others do the digital equivalent of shaking their fists and yelling, "Get off my lawn!" Hang back and watch the group interact for a few days before jumping into the conversation.
A Note on Ads: NextDoor allows agents to "sponsor" their neighborhood group. This paid option lets you showcase your listings, highlight your area knowledge, and out yourself as a Realtor. There are limited spots per ZIP code so this could be a competitive space, or your secret niche, depending on your area. But if people didn't want to hear from Realtors in the first place, will they suddenly be ok with you just because you paid? The jury's out, but it sounds like NextDoor leads are a slow trickle at best.
Zillow
Oh boy, do we have a love-hate (mostly hate) relationship with King Z. Because we're IDX website developers, we've watched in disbelief as Zillow has vacuumed up almost all of the real estate traffic on the internet. But hey, if that's where people are going for real estate information, that's where agents should be too!
What You Should Do: Get yourself listed, complete your profile, include a professional headshot, and get good reviews. This will help you stand out from the grey-faced icons or agents with no/bad ratings.
About "Premier Agents": Zillow offers to float you to the top of contact options when a user requests more information. That's why you often see someone else's face next to your listing - they're getting the lead because they paid to be there. Unfair, we know.
But what's the quality of these leads? Research suggests, not great. According to agent reviews of Zillow Premier Agent, a lot of people who request more info are just tire-kickers, or they're unqualified. Only a sliver pan out into real, warm-blooded, qualified leads. The "leads" you get are not vetted, and may already be working with an agent already.
But now, Zillow is working on improving their screening process, so it's worth keeping an eye on their paid offerings.
Bottom Line
If you choose to try any of these platforms, use them to establish yourself as a reliable and familiar expert. Provide advice, cultivate your reviews, and demonstrate your value. Don't just expect to put your ads on blast and get swarmed with qualified leads.
Did this article sounds negative? It certainly felt negative as I was writing it. So I'm going to leave you with something positive: keep it simple. You don't have to jump on every new platform or lead gen system that comes your way.
And remember that no digital marketing platform will ever be a substitute for being an active, reliable, recognizable part of your community. Keep going to yard sales and community planning meetings. Keep handing out business cards. Keep asking your clients to refer their friends and family to you. The leads you generate in real life are worth the effort.
Have you advertised on one of these platforms and had a good experience? Please let me know! Send me an email at kr@joyceinc.com.
(PS: Robyn had also asked about Google. Now that's a different story. Here's how we feel about Google Ads for real estate!)