Where did Views go, Google?
There were a lot of questions I had. Is the old Analytics we all know and love gone forever? Do I have to switch all of my properties over to this new update? We will answer all of these questions and go over how to get started using GA4.
How is GA4 Different from Universal Analytics?
First and foremost, let's answer the big question: what the heck is different between GA4 and UA?
GA4 is the new generation of Google Analytics that uses an event-driven data model instead of a session-driven model. This means that there is more emphasis on what actions users are completing rather than just counting their session on your site.
Gone are the days of tracking "hits" per session. In the new GA, website and app interactions are counted as "events".
These events provide you with useful information about what's happening on your site and the best part is, you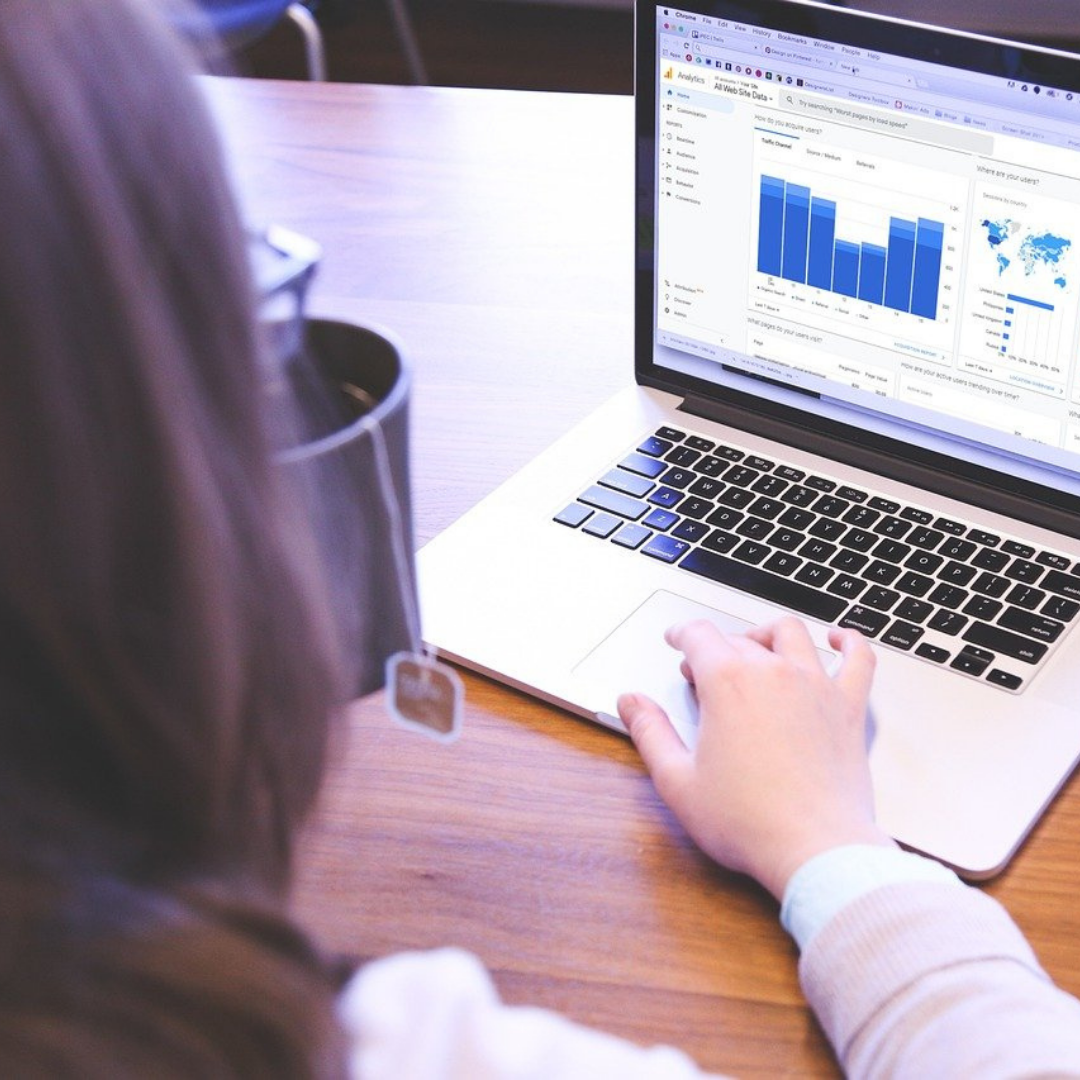 don't have to manually set up these events thanks to GA4's "Enhanced Measurement" tool.
Unlike Universal Analytics that only tracks page views by default, GA4 automatically collects data on page scrolling, video engagement, file downloads, and more. This is a great advantage for real estate professionals that want to get insightful data without having to do the hard work of setting up event tracking!
GA4 also unifies mobile app and website data under one platform so tracking user activity across different devices and platforms is much easier. You can view data from your site and app all in one report rather than having to set up different properties and views.
As I noted before, GA4 doesn't use views at all and is probably the biggest difference you'll notice. We are unsure if and when GA4 will bring back views. But don't worry, the new Google Analytics does include data filters.
You can still filter out internal traffic from your IP address, for example. GA4 also filters out bot and spider hits automatically so no setup is needed to exclude spam traffic. If you'd like to customize filters and segments for your audience, you can do so using the Analysis Hub.
We will be looking more into filtering and segment options for GA4 and providing updates along the way.
You'll also notice a new way to view data with report cards diving deeper into Acquisition, Engagement, Monetization, Retention, and more. It may take some time to get used to it at first but the new interface may provide you with better insights as compared to Universal Analytics.
Do you Need to Convert Your Existing Properties to GA4 Right Away?
If you're still overwhelmed by the idea of using the new Google Analytics interface or setting up new filters, don't panic! Google says they have no plans to get rid of Universal Analytics anytime soon. You can keep your existing properties and even set up new properties with UA.
But watch out when setting up new properties. By default, all new properties will be set up to use GA4. If you want to set up your property the old way, simply select "Advanced Options" on the setup screen and you can switch to Universal Analytics. There's also an option to set up both a UA and GA4 Property.
But if you're ready to start experimenting and want to see what insights you're missing out on for your real estate business, let's go over how to set up a property with GA4!
How to Create or Upgrade a Property to GA4 with Setup Assistant
Setting up a property is pretty simple, but getting your data flowing to your new GA4 property may be a bit tricky if your site is older or you're using Google Tag Manager. But don't give up just yet. Let's take it from the top.
Go to the Admin Dashboard of your Analytics account, this can be found in the left-hand panel. Click on the gear icon at the very bottom. Once you're in the Admin Dashboard, you'll see the option to upgrade an existing property with GA4 Setup Assistant under the Property column.
Click on the Setup Assistant option to get started. Don't worry about your existing UA property. It's not going anywhere! All of your filters and views will remain within the property and Google Analytics will create a new GA4 property.
You'll then be brought to the setup assistant page where you can choose to create a new GA4 property or connect to an existing GA 4 Property. We're going to choose to create a new property since we've never set up a property before using Google Analytics 4.
The next step is going through the Setup Wizard. Click on Tag Installation to set up a data stream. This is how data from your website will be passed to Google Analytics. You have the option to set up a stream for your website or mobile app. Add your real estate site's URL to set up the website data stream and give it a unique name so it's easy to identify later on in case you decide to set up multiple data streams in the future.
Also, make sure to enable Enhanced Measurement so GA4 can automatically start to collect important stats like scrolls, outbound clicks, page views, and more. Then click Create Stream.
Congratulations! You've set up your first GA4 property with a data stream. All done? Not quite.
GA4 Tagging Instructions
This part of the setup process can be extremely confusing if you don't have advanced knowledge of Google Analytics. If you're not sure how to install Google Analytics on your site, get in touch with your website manager or contact us. We're here to help you with all of your Google Analytics and reporting needs!
Click on your new data stream and scroll down to the Tagging Instructions section. You'll need to install the GA4 tag on your website in order for data to flow to your data stream. There are multiple methods to install, let's go over them.
If your site was built in 2017 or earlier, you'll want to go with "Add new on-page tag." Select the Global Site Tag option if you'd like to simply have the code snippet added to your website.
You also have the option to add the GA4 tag using Google Tag Manager. Here's how to get started with Tag Manager. (Keep in mind you'll need to install a snippet of code with this method as well, so you may need to contact your website manager.) Once you set up your GTM account, you'll need to go back to Google Analytics and follow the steps on how to add a tag for GA4 under the Use existing on-page tag option.
Another option under the existing on-page section is to connect your existing Google Analytics property with your GA4 property so it can receive data. But keep in mind this option will only work if your website is using a Global Site Tag (gtag.js).
Test Your GA4 Tag
Once the GA4 tag is installed on your site, you can test it out by going to the Realtime section of your Analytics account. Go to your real estate website and see if you can see yourself as a user within the realtime reporting section in Analytics. It may take 10-15 for data to start flowing in, so be patient if you don't see yourself right away!
You can now view both the GA4 property and the UA property within your account. Explore and see which one works best for you.
Bottom Line
New updates can be frustrating, and Google is no exception to that rule. However, you may find that the new Google Analytics provides you with better insights about your real estate business and helps you better understand your audience. Remember, your existing UA properties won't go anywhere when you set up a new GA4 property, so there's really nothing to lose!