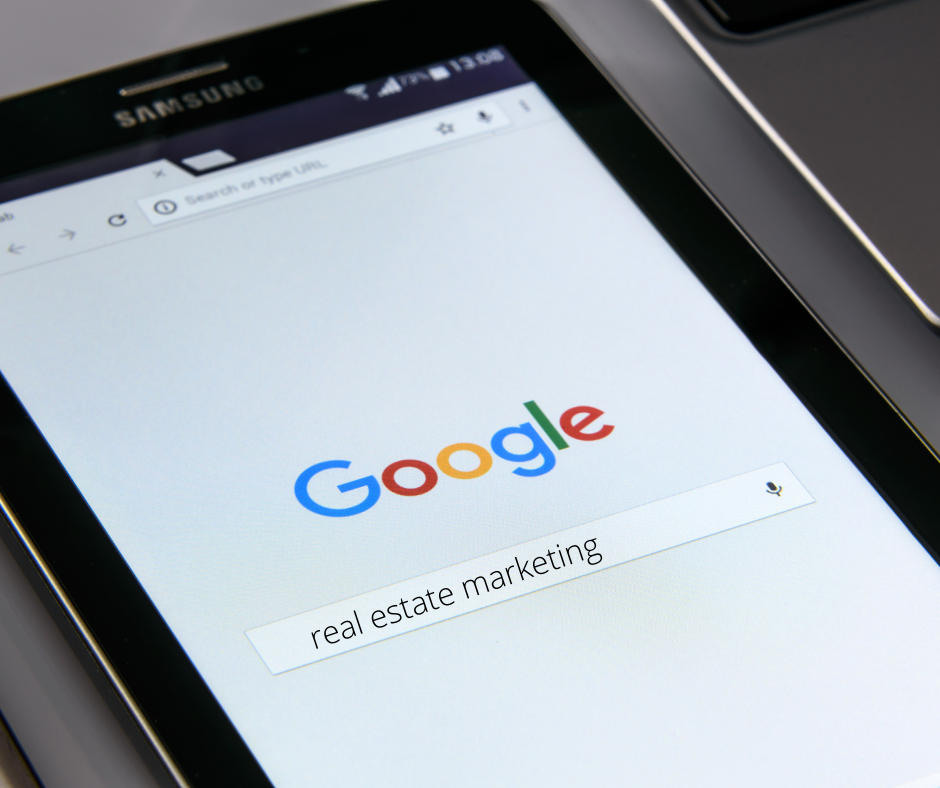 Digital ads platforms are constantly innovating and revolutionizing. Usually, these changes are for the better. But sometimes, a platform will change its tools or rules in ways that complicate your advertising efforts.
Q3/Q4 is a mixed bag for Google Ads. Some of their new offerings are really awesome and we can't wait to explore them. But we'll be honest: a new set of rules focused on real estate advertising is really throwing us for a loop. Here's what to expect.
The Good
Let's start off with the good news: new product features. Google Ads has made improvements to the platform to help you capture more leads and understand your campaign's performance.
Capture Leads While Users Watch Videos
Lead form extensions were originally added to search campaigns and are now being added to Youtube and Discovery campaigns. So how does it work? When a user clicks on an ad, a contact form will appear which users can fill out to request more information. This can increase lead conversions for your real estate ads because users can submit the form right from the ad, rather than sending them to a landing page. This means less clicking and fewer chances users will abandon your marketing funnel.
Learn more about lead form extensions for ad campaigns.
More Ways to Track Conversions
Google Ads now allows you to get more granular with your conversion tracking by expanding its conversion action categories. Originally, you could use pretty basic categories like "phone calls" or "page view." But now, there are a total of 19 conversion categories to choose from including "submit lead form" or "book appointment." This is a great update for real estate professionals because you now have the ability to track even more events in your ad campaigns that are relevant to your industry like when clients book an appointment with you. You also get a better understanding of user behavior which gives you the opportunity to improve your campaigns.
Learn more about conversion actions and how to set them up for your ad campaign.


The Bad
No marketing platform is perfect, and this rule also applies to Google Ads. Now that we've gone over some cool new features, let's get it over with and cover the not-so-great news.
You May Now See Fewer Search Terms in Your Reports
Starting this month, Search Term Reports will only include search queries that a "significant" number of users searched for.
This means that you could end up paying for search terms with few clicks and not even know what they were. This will also be frustrating if your search terms are spread into a bunch of different phrases and combinations. We hate to be the one to tell you this.
Although the details of this update are still murky, real estate advertisers could be blindsided when evaluating which search terms or phrases work and which don't. So what does "significant" mean when it comes to hiding search queries? We're just as confused as you are. It will take some time to see what the threshold is for low-volume search terms versus better-performing ones. We'll be providing updates along the way as we learn more about this.


The Ugly
This may not be the news you want to hear, but it's actually very important for the real estate industry.
Google Ads Will Restrict Audience Targeting in Housing, Employment, and Credit Starting Next Month
Starting October 19, real estate advertisers will no longer be able to target audiences based on gender, age, parental status, marital status, or ZIP code. This new policy is based on the Equal Credit Opportunity Act of 1974 and aims to "improve inclusivity for users disproportionately affected by societal biases," according to Google. You'll need to accept these new targeting restrictions in order to keep using the platform, and it's suggested to update your campaigns ahead of time so they're in compliance when the new rule takes effect or they will stop running.
This is huge news and probably frustrating. But this isn't completely new territory. Facebook did this about a year ago with its advertising platform.
So what does this mean for you? Should you stop using Google Ads?
It may sound crazy, but you may find that broadening your target audience could work in your favor. Zeroing in on demographics like zip code or age could be costing you some engagement and impressions right now and you may not even know it. A whole year has passed since Facebook imposed its "special ad category" restrictions, and we've found that ads we've run for our clients have actually performed better.
So should you stop using Google Ads? We don't think so. But only time will tell. Before the new policy goes into place, perform a split test with one campaign using demographic targeting and one without to see how well they perform.
Bottom Line
While Google Ads' new targeting restrictions may seem "ugly," it doesn't have to be. Make some adjustments to your campaigns and try a split test as an experiment. While Google Ads' new updates may be unexpected, we must remember that we are marketers and have to adapt to new changes. Use Google Ads' new product updates and features to your favor and see what works best for your real estate business before throwing in the towel. You may be surprised by the results!