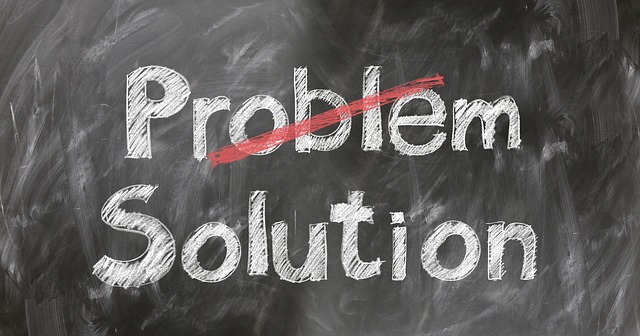 Facebooks Ads are complicated.
Don't be afraid to ask for help.No matter how long you've been running Ads, you're likely to hit a snag once in a while. With so many settings, options and rules, it's so easy to make one small mistake that derails your entire campaign.
If you're lucky, Facebook will tell you exactly what the problem is. If you're REALLY lucky, it will tell you how to fix it too.
If you're unlucky, you'll just get a cryptic error message that means nothing to you. If you're REALLY unlucky (like me), you won't find out your ad has errors until a week later. Oops.
As a self-serve ad platform, Facebook really puts the burden of troubleshooting on you. Besides their (unhelpful) Help documents, they don't offer a lot of support. You might not even know where to start. So if you're running into problems on Facebook, shoot through this list.
Common Reasons for Facebook Ads to Have Problems
You have too much text on the image.
Facebook has a little-known rule that images should contain no more than 20% text. So if you've added a text overlay, a text-based logo, or a watermark to the image, your ad might get flagged and stop being served.
Fix: As you're designing your ads, keep this rule in mind so you don't get caught in the filter. Use as little text on the image as possible, and double-check using Facebook's Image Text Check. It's quick and will save you a lot of headache.
Your audience is too small.
If the pool of people you're trying to target is too small, Facebook won't serve your ad at all. It's their way of making sure you don't get too specific with your targeting. Luckily, you now have to broaden your geographic targeting to at least 15 miles, so having too small of an audience is less likely.
Fix: As you're setting up your ads, keep an eye on the Audience definition meter. Stay in the green. Add multiple demographic or behavior targets to broaden your audience.
Your ad references Facebook.
You cannot mention Facebook in your ad, nor can the Facebook logo appear in your ad. You can't even abbreviate it to FB. So don't say anything like, "Mention that you saw us on Facebook for a free CMA!"
Fix: Don't use the word Facebook, FB, or even Face Book in your text. Don't use the Facebook logo in any form in your graphics or videos.
You're not complying with Fair Housing requirements.
When setting up a housing-related ad, you now have to check a Special Categories checkbox to ensure you're not able to practice discriminatory targeting. Don't try to fly under the radar! Facebook will detect the content and will kick you out of approval.
Fix: Adhere to the new Special Ad Categories requirements for targeting. We've explained all of the new rules and settings for housing ads.
You're using settings meant for other ad types.
Every once in a while, I'll start creating an ad as a single-photo ad, then I decide I want it to be a carousel ad instead. When I switch between these two ad types, I sometimes miss a setting or two that's relevant to the new ad type.
Fix: Keep an eye out for the exclamation marks in the Ads Manager. If you can understand what the errors are, fix them. If not, stay tuned for our big secret tip…
Your budget or bid cap is too restrictive.
As Facebook's ad space gets more competitive, costs are going up. So if you're trying to bid cents in a dollars auction, your ad won't get delivered.
Fix: Increase your bid and bid cap by 50 cents each day until it starts to deliver.
If All Else Fails… Try Facebook's Chat Support.
Ok, so you've gone through all of the basics above and you still don't know what's wrong.
Contrary to popular belief, it is possible to speak to a real person at Facebook. You'll get to chat via Messenger with a Facebook Ads specialist who can see into your account. They will troubleshoot for you, tell you exactly why ads are disapproved, or elevate the issue to their technical team.
They don't make it easy to find, so consider this our little insider secret. Here's how to chat with Facebook support:
Go to the Facebook Business Ads Help Center
Scroll down to "Still need help? Find answers or contact support." Click "Get Started."
Select "Ads."
Ignore the help topics, and instead click "Chat with a representative" at the bottom.
Fill out the form and click "Start Chat!"
Boom. You're about to chat with a real, live person at Facebook. I've found them to be extremely helpful, especially when my ads are stuck for no apparent reason (glitches happen). Set aside a half-hour for the chat, as they sometimes take a while to get to the bottom of the problem.
Keep in mind that their job is to help fix problems, not to act as marketing consultants or strategists. They're not going to help you create an ad campaign or draft up slogans for you.
Please don't abuse this feature. If they take it away, I will cry.
Bottom Line
Especially if you're new to Facebook Ads, you're likely to run into a few common problems. But sometimes Facebook just has glitches or won't tell you what the problem is. When that happens, call in backup from Facebook itself.