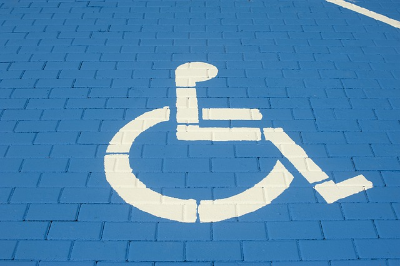 Your website needs to be reasonably accessible for all people, regardless of disability or other limitations.
As you (hopefully) know by now, web accessibility is an increasingly important topic online. If you're not sure what web accessibility is, head here for the full scoop, then come back. The short version: your website needs to be reasonably accessible for all people, regardless of disability or other limitations. If it isn't, you open yourself and your company up to a whole host of legal issues and risk alienating a whole segment of potential clients.
Ok, so you know why web accessibility matters. But now that you're aware of it...what should you do?
What are some key things to look for on my site?
Your most important first step is to talk to your site manager and make sure that the foundation of your site is set up in compliance with Level AA of the Web Content Accessibility Guidelines (WCAG) 2.0. This is a bit technical, so unless you're very familiar with the source code for your website, we recommend calling in an expert.
Some of the things they should look for include:
Defining the language your content is written in - this helps assistive technology know how to read your site's content.
Using informative, unique page titles - this helps assistive technology (and, bonus, Google) know what's on the page and if it's relevant. It also helps make it clear where the user is on your site at all times.
Use of proper code markup throughout - including using appropriate semantic html tags for headings, navigation, section breaks, etc. This helps assistive tech read your site and know what different sections mean.
Keyboard navigation availability - this means that users can easily navigate your site with or without the use of a mouse.
Alternative text provided for all visual elements - this includes adding brief, descriptive alt-text to all images, providing transcripts for audio elements, including captions for all videos, etc.
Meaningful link text - basically, it needs to be easy to know if something is a link either through proper code attribution (like your main navigation) or informative link text (like saying "to read more about this topic, click here!")
Contrast and color choices - make sure that your color choices and contrast levels meet the standards needed for low-visibility and color-blind users who have a harder time distinguishing between different shades
No flashing elements - meaning nothing on your site should move to rapidly automatically, since rapidly flashing elements can pose a seizure risk. The rule of thumb is that nothing should flash more than three times per second on your site.
If you're already thinking "oh man, I know some of these are a problem," then talk to your site manager about fixing the big, obvious problems as soon as possible. From there, work with them to create a plan to fix any of the more involved issues on the site. There are tons of resources available to help you check your site's accessibility. You can find a great list of tools to use here. There's also a complete list of educational resources, guides, and tools from the World Wide Web Consortium which, you can find here.
Where do I go from here?
Once your site is updated, tested, and in compliance with the Level AA guidelines, you're all set, right? Well...not quite. Do you publish a blog, post news, or do any kind of regular posting or updating? Then you need to have a plan for all new content moving forward. Site accessibility isn't a one-time deal - it's an ongoing effort to keep your useable for everyone.
Yikes - you, right now. We know it sounds like a lot, but keeping your site compliant is actually pretty easy. Remember all of those big things we talked about earlier in this post? Some of them are relevant to blogs and only take an extra minute of your time.
Do you post images? Then take a few extra seconds to add meaningful alt-text.
So, for example, this image's alt-text would be something like "small toy house made of wooden blocks sitting on green grass."
Make sure that your titles are clear and accurately represent what the post is about. And if you add links in the body of your copy, be sure to call them out (you can learn more about these best practices here. See what we did there?)
If you're adding new content to your site, you should already have a plan to proof it and check for any text, layout, or SEO issues. Doing a quick accessibility check doesn't take much longer, and it will save you from having to have yet another long conversation and audit down the line.
Bottom Line
If you want to keep yourself and your business in compliance and out of hot water, you need to make sure your site is accessible. Talk to your site manager about performing an accessibility audit to see where you stand, then make a plan for fixing any problems you find. And don't forget about accessibility best practices as you add new content to your site. By taking the time now, you'll save yourself time and headaches down the line and ensure that your business is open to everyone.