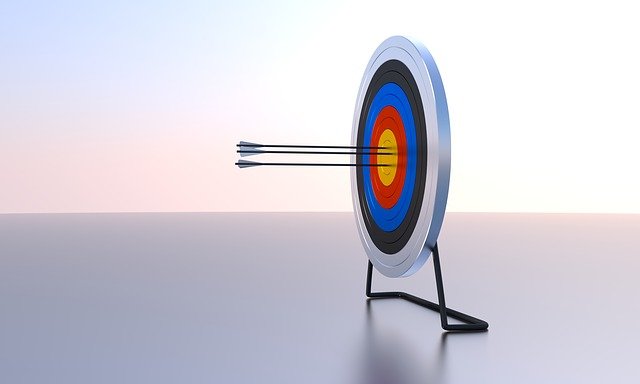 Does your business have "the one that got away"?
You almost certainly do - hundreds, if not thousands, of them.
No matter how your website works, you likely have tons of visitors who visit your website but don't convert. They don't fill out a form. They don't download anything. They don't make a purchase. They don't click to call you. They don't request more info on a property.
Basically, they don't seal the deal. They just get away. Wouldn't you like a second chance with these users? You can have exactly that using an ad technique called retargeting.
Why Retargeting Can Go a Long Way
Have you ever Googled a product, like dress shoes, looked at a few pairs you may be interested in on your favorite retailer site, and then saw ads for the same shoes you didn't buy on a different website or on social media? This is retargeting in action. Just like your favorite retailer, you too can use retargeting campaigns for your real estate business.
Retargeting is an ad campaign strategy that aims to reach prospects that have already visited your website but haven't taken an action yet. It's a smart way to get them to come back to your site and remind them why they were interested in the first place.
The proof is in the pudding when it comes to retargeting campaigns too. In fact, the average click-through rate (CTR) of a retargeted ad is 10x higher than the CTR of a typical display ad. Retargeted ads can also increase conversion rates by as much as 150%.
How to Start Retargeting Buyers
Before you set up your retargeting campaign, there are some questions you need to ask yourself.
First, which platform will you use? Facebook, or one of Google's networks? Do you have enough traffic?
Google Display Network requires a minimum of 100 active visitors or users within the last 30 days.
Google Search Network requires a minimum of 1,000 active visitors or users within the last 30 days.
YouTube requires a minimum of 1,000 active visitors or users within the last 30 days.
Gmail requires a minimum of 100 active visitors or users within the last 30 days in the Display Network.
Facebook requires a minimum of 100 users, although a list that small is unlikely to generate good results.
And most importantly, what is your campaign's goal? For example, maybe you want to retarget people who visited one of your featured listings but didn't fill out the contact form.
Retarget on Google
Once you've come up with your intent, you can start tackling your strategy. If you're using Google Ads, the first step to any retargeting campaign is creating a remarketing list. Google allows you to customize exactly which audience you want to reach with its Rules feature. Using the same example as above, if you wanted to target buyers that looked at one of your featured listings but didn't take an action on the page, you could use a simple rule for your remarketing list such as "URL contains https://yourrealestatebusiness.com/listings/featured-listing-address." This means your retargeting ads will only be shown to users who visited that specific listing page.
Learn more about creating a remarketing list and setting up Rules for your audience.
Now that you have your parameters set, it's time to set up tracking. If you already have Google Analytics installed on your site, you don't have to add a tracking code. Just go to Admin>Tracking Info>Data Collection and then turn Remarketing on.
Alternatively, you can set up your remarketing list in Analytics instead of Google Ads. Here are directions on how to do that.
You can now set up your retargeting campaign in Google Ads and apply your remarketing list. Retargeting ads are visual banner ads, so you'll want to create them using eye-catching images, snappy headlines, and a strong call-to-action to bring your users back to your website.
Retarget on Facebook
Maybe social is more your speed for advertising your listings. Using Facebook for retargeting is ideal if you have a lot of traffic coming from social or have a lot of engagement. You can create a retargeting list by uploading a contact list from your CRM, or pulling data from your Facebook Pixel. If you're uploading your own contact list, you'll want to make sure it's formatted correctly. Facebook matches the email addresses in the file against the email addresses people use to log in.
If you don't have an email list, no worries. Much like Google Ads, you can set up a custom audience on Facebook with a set of rules to narrow down which type of users to target based on the actions they've already taken on your site. Here's how to set up a custom audience based on your website traffic. You can also set up a custom audience for users who've engaged with your Facebook business page.
Once you have your custom audience set up, choose which type of ad campaign you would like to use for retargeting. If you use a lot of display ads on Facebook, you could set up Dynamic ads that will show across all of Facebook's networks including Instagram. Dynamic ads take the guesswork out of which ads to show retargeted audiences because they automatically show ads based on the type of actions they took on your site. So if an interested buyer looked at a specific listing and didn't submit their information, you can automatically run a dynamic ad that will remind them about the listing they were interested in. Learn more about Dynamic Ads and how to set up a product catalog that you can use to display your listings.
If you want to add a personal touch to your retargeting, you could use Sponsored Messages. This is a great way to reconnect with a prospect who has expressed interest in a listing. You have the option to set up a customized message template and include an image. So if a specific property got inquiries, you could set up a retargeting campaign using a Sponsored Message to reach those prospects and see if they're still interested. Learn how to create a Sponsored Message campaign.
Bottom Line
Retargeting is kind of like a lasso you can throw to catch the users who already visited your site but didn't complete an action. It can significantly increase conversions, help you build your brand, and boost your website traffic. Test out some of the techniques above and see which platform and retargeting campaigns work best for your real estate business.