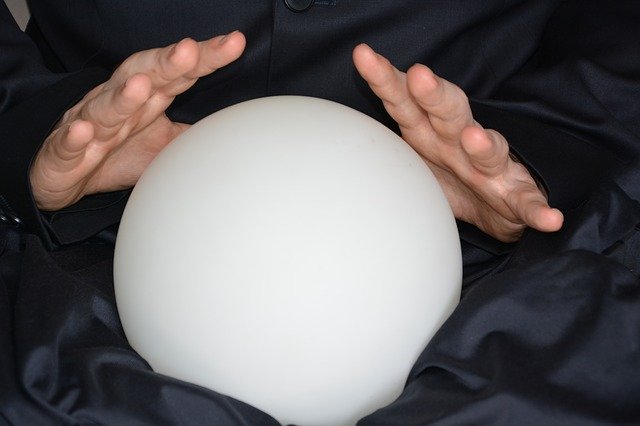 You've probably been reading up on market predictions for 2020. It looks like mortgage rates are expected to stay low, prices will keep rising, and inventory will remain tight. So unless something earth shattering happens, we're probably looking at more of the same.
You know what is going to change? Marketing. Even as a full-time marketing professional, I feel like I wake up to new trends, technologies, and best-practices every single day. As soon as I figure something out, something else changes. You really have to stay on the ball to keep your real estate marketing on track - blink and you'll be behind!
I'm so excited to see what new tools and tactics evolve in the new year. Using clues from 2019, we can estimate where things will be heading so that you can start the year strong instead of scrambling to catch up. Here's what I think will happen with real estate marketing in 2020.
Facebook Ads will offer a real estate platform.
The biggest game-changes in 2019 was the curveball of "special ad categories." In May, Facebook was sued for allowing discriminatory ad targeting. They responded by strictly limiting ad targeting options for housing, jobs and banking. The egalitarian in me says , "Yay!" The marketer in me says, "Boo!"
2020 will mean getting more and more creative with Facebook ads. The secret to success will be figuring out how to get your message to resonate with a broader swath of users instead of a specifically targeted group.
Embrace the diversity in the groups you'll be serving ads to. Create ads that can be meaningful and useful to everyone, regardless of location, age, gender, income, or other qualifiers.
Layer the available demographic info. You can still widdle down your audience based on some behaviors, interests and characteristics. Explore the options to see what
Try a Special Ad Audience, which uses existing information you have about the people you want to reach to create a new audience with similar online behavior. It's like Lookalike audiences, but adjusted to comply with the audience selection restrictions associated with your campaign's chosen Special Ad Category and ad policies.
We've gone in-depth on the Facebook Special Ads Category changes.
Beyond what's already known about Facebook's new requirements, I also predict they'll come out with a real estate ads platform or product. I think that will be their way of complying with HUD regulations, but also getting a slice of Zillow and Realtor.com's pie. (Facebook loves other people's pie.)
Retargeting will gain popularity.
Retargeting is the double-dip of the marketing world. If you have retargeting code/cookies enabled, every unique visitor who comes to your site will be marked. Then, as they browse the web, they'll be eligible for ads from your company.
Retargeting can be done on Google Ads, Facebook (see special ad audience above), or other display networks. I recommend this because it gives you a second chance with site visitors. If they visited your website once but weren't quite ready to buy/list right at that time, your retargeting ad will be a friendly reminder to stay in touch.
Read our full take on retargeting.
I predict that retargeting will become even more mainstream because of how accessible ad platforms are making it.
Instagram Stories will be even more necessary.
Stories have become the a la mode of getting eyes on your content. When you post a regular post to Instagram, it gets put into the newsfeed. Thanks to the infamous algorithm, your post has to compete with all of the other accounts a user follows. Plus, you have to hope the user actually stops and looks, instead of just scrolling mindlessly by.
With Stories, you have the user's full and undivided attention. Your story takes up the full screen - no distractions. 500 million users now use Instagram Stories every day. 59% of Millennials and 70% of Gen Z users watch Instagram Stories.
The shift toward stories is no big secret, but I do want all Realtors to think about their Stories strategy and make use of this popular feature.
Tiktok will remain young and weird.
I can't talk about 2020 without mentioning Tiktok, the dark horse of social media. This visual app allows users to make and remix videos with built-in filters, effects, and music. Tiktok currently caters to teens and young adults, with much of its content focused on themes like popular music, school, relationships and viral trends. And some of it is just plain bizarre, like chickens wearing pants and people throwing cheese slices at each other.
To be honest, this isn't the space for real estate. The demographic is too young, and the atmosphere is too unprofessional. But if you're curious, check it out to see what the kids are up to these days. Don't say I didn't warn you - it's weird.
Website Accessibility will become a major issue.
The Domino's Pizza lawsuit opened the floodgates for online accessibility lawsuits. We've been telling all of our clients and local businesses to get right before someone singles them out. There were 3 lawsuits per day in 2018, and I can only imagine those figures will skyrocket in 2019 and 2020.
This isn't a prediction as much as a strong suggestion: get an accessibility audit on your website! See where you stand, and make whatever improvements you can to limit liability. We can help, or you can talk to your developer about getting your baseline scores.
Zillow Flex will be released in new cities.
This one's our wildcard because we don't work directly with Zillow. We've explained our less-than-5-star opinion of Zillow's advertising program, due to lead quality complaints. Now we've gotten wind of a new referral-based ad program where you only pay when you get to closing. It's not available in all areas yet, but you can sign up to be notified when it goes live. We'll be keeping a close eye on this new offering from Zillow.
Read more about Zillow Flex.
Flex is currently offered in a handful of test cities, but I anticipate that list will grow in 2020 and beyond.
Bottom Line
A new year means beautiful new marketing opportunities and evolutions. Let's see how many of my predictions come true!