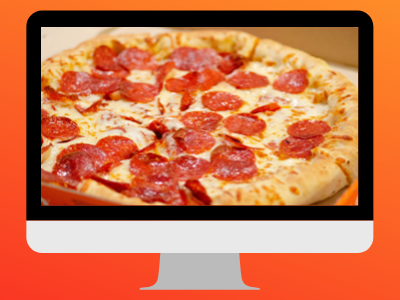 The Supreme Court's decision in the Domino's case will have major implications for all businesses.
Here we go again. We talked previously about why it's important to make sure that your website follows accessibility best practices. We also reviewed some of the important things to look at when you're assessing your site. If you haven't heeded our warning yet, it's time to get serious.
(Just a brief recap: accessibility refers to how your site can be used by people with visual, auditory or other physical disabilities. Website owners are responsible for making sure their site is compatible with screen readers and other devices. If you do not ensure that your site is accessible, your site design may be discriminating against people with disabilities.)
The Domino's Pizza Ruling
On Monday, FastCompany reported that the Supreme Court had declined to hear an appeal from Domino's Pizza regarding a ruling made against their website. A federal court had ruled that a blind customer was allowed to sue the pizza chain under the Americans with Disabilities Act because they were unable to fully use Domino's site with a screen reader.
Domino's appealed this ruling - but with the Supreme Court declining to hear their appeal this ruling will stand. This is monumental because it means businesses can be sued under the ADA for sites that aren't accessible.
What This Means for You
Regardless of how you feel about Domino's, many businesses were hoping the Supreme Court would take this case and provide some clarity around the issue of web accessibility.
As it stands, the United States doesn't have actual web accessibility guidelines, and the interpretation of the ADA on this issue is problematic at best. Why? Because the law predates the web as we know it. This means that judges are attempting to interpret the law's provisions surrounding "public spaces" in a way that fits websites. Yeah, not ideal.
What You Need to Do Next
The bad news is that the Supreme Court's decision not to hear this case means the confusion and ambiguity around accessibility will continue. It also means that the ruling passed down by the lower court against Domino's stands as the only precedent, which allows individuals to sue businesses under the ADA.
This means businesses are now on the hook for making sure that their site is accessible. Worried? You're definitely not alone. "Uncertainty and related litigation costs hurt businesses," the U.S. Chamber of Commerce had said in a brief to the Supreme Court. "And the surest way to avoid such costs is to reduce online offerings and innovations in the first place, hurting consumers—including the very individuals the ADA seeks to protect."
In other words, you're not alone in having major issues with the lack of specifics on this issue. But for better or worse, this is the current state of web accessibility. Which means you need to seriously consider taking steps to improve your site's accessibility and protect your business from lawsuits.
What now? Talk to your web developer, or us - we're happy to help! We will look at your site and give you guidance on common issues like:
ARIA labeling and Alt text
Text contrast ratios
Making sure your site can be used with a screen reader
Making sure your site can be used without a mouse
No flashing elements
Meaningful link text
The goal is to make sure your site has reasonable accommodations for people with disabilities. But accessibility also helps other users, and makes your website better overall. It's a win-win!
Bottom Line
Use this ruling as a wake-up call. It's time to dedicate time to making your website more accessible! Businesses can and will be sued under the ADA for having inaccessible sites. So have a discussion with your site manager (or us) about getting your site updated so you can avoid being a target of legal issues.