I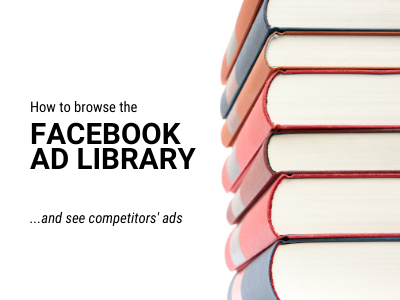 t has been about 6 months since Facebook rolled out the new "special ads category" rules. What has changed since then?
To be honest, not much. I was really hoping that, after taking away so many targeting options, Facebook would reveal some replacement options as a consolation prize. Color me disappointed. Despite whisperings of a Zillow-like housing ads platform, such changes have yet to appear.
Let's back up. In May 2019, Facebook got hit by a HUD lawsuit. The suit stated that their ad targeting options allowed advertisers to discriminate (intentionally or otherwise). Facebook responded by creating new rules for housing, banking, and job ads. Now, in order to create advertisements in any of these categories, you have to check a box and work with limited targeting options. You are no longer able to target based on age, gender, ZIP code or multicultural affinity. Nor can the ads use more detailed targeting that might be associated with those categories.
In any ad campaign, targeting is a pretty crucial piece of the puzzle. If you don't get your ads in front of the right people, you're pretty much just wasting money. We used to advise you to get as specific as possible with Facebook ads, but now that thinking has been turned on its head: be as general as possible, so that no matter who sees your ad, they'll be interested in clicking!
Working around these restrictions has definitely been a challenge. If you'd like more info on the situation, check out the articles below.
Check Out the Ad Library
One helpful thing that has come out of this is the Facebook Ad Library. The Ad Library was created as a place for users to see what political ads were running. Now, it also includes housing ads. Anyone can explore the Library, with or without a Facebook or Instagram account. You can access all active ads, even ones that may not have been shown to you because you weren't in the advertiser's target audience.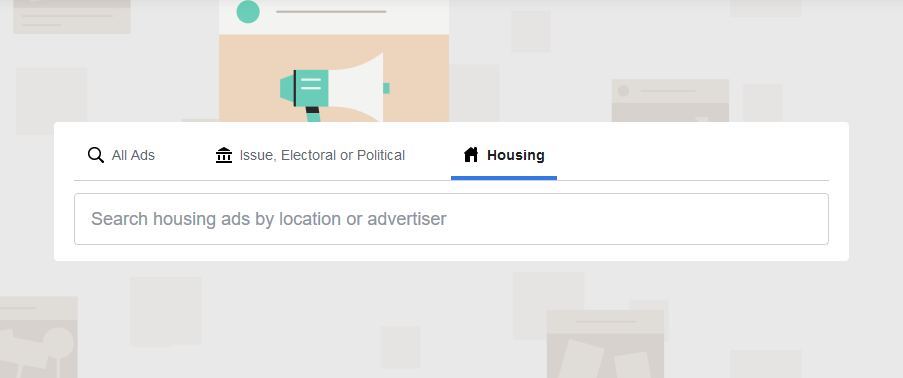 This tool was designed to enhance transparency, but it's also really good for competitive research. Curious about what your competitors are doing? Need some inspiration? The Ad Library shows you all of the housing ads that have run in your area over the last 90 days. You can drill down by location, keyword, or even by the advertiser.
The Ad Library does not show you specifics on things like cost, clicks, impressions, or targeting. But it does give you some insight into how other agents are designing their graphics, writing their copy, and getting more eyes on their properties.
Bottom Line
Use the Facebook Ad Library to drum up inspiration, or see how your ads stack up. Even if you're not running ads on Facebook or Instagram, it's good to see how other agents and brokers are using the platform to promote listings, attract leads, hire new agents, or just get their name out there.